There are a couple of listings in the City of New Buffalo that are worth noting as we head into the holiday season. This time of year sellers are losing patience, and may be willing to accept a lower offer.
The first listing is located on Monroe near New Buffalo Elementary School. This is a quiet street with some nicer homes. This homes interior is dated and needs work, but with 3 bedrooms and 2 baths and a large yard there is a plenty of potential.
If you are looking for something that is more turnkey, take a look at this bungalow on Willard Street. This lot is 81 feet wide, which is large for the city of New Buffalo. Home is move in ready and offers 2 bedrooms and 1 bath.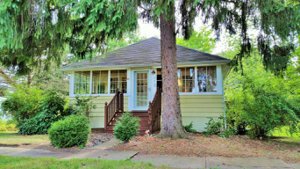 Let me know if you need any information on properties in the City of New Buffalo. Now is the ideal time for buyers in our area!